Home || Diesel Engines ||Boilers||Feed Systems ||Steam Turbines ||Fuel Treatment ||Pumps ||Refrigeration ||
High Pressure Feed Heater for Marine Boiler Feed System
The feed pump raises the feedwater to a pressure high enough for it to enter the boiler.
The high-pressure feed heater is a heat exchanger of the shell and tube type which further heats the feedwater before entry to the boiler. Further heat may be added to the feedwater without its becoming steam since its pressure has now been raised by the feed pump.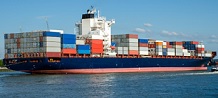 The incoming feedwater circulates through U-tubes with the heating steam passing over the outside of the tubes. Diaphragm plates serve to support the tubes and direct the steam through the heater. A steam trap ensures that all the heating steam is condensed before it leaves the heater. Bled steam from the turbine will be used for heating.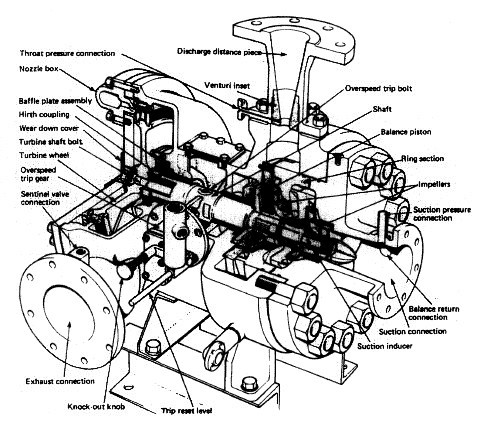 Fig:Boiler feed pump


Summarized below more guidance for marine feed system:



More .....



More.....



More .....



More .....



More .....

Boiler feed operation and maintenance
Extraction pumps should be checked regularly to ensure that the sealing arrangements are preventing air from entering the system. It is usual with most types of glands to permit a slight leakage of water to ensure lubrication of the shaft and the gland.

More .....



More .....











Machinery Spaces.com is about handling of cargo ships machinery, on board safety procedures, principles and operational guidance for engineers working on board and those who working ashore . For any remarks please Contact us

Copyright © Machinery Spaces.com All rights reserved.